Take recruitment to the next level with our digital matchmaker
Gen-Z: where company culture matters much more than just a role or job title. With our unique matching algorithm, we make an end to the war for talent and connect you with interns and young graduates who are a perfect fit for your company.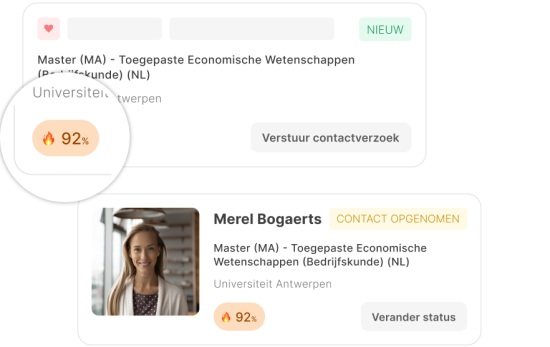 Empowering talent unconditionally: focusing on skills and interests over name or background!
Have you ever been able to discover real talent based on a name or photo? Yet this, along with social media accounts, remains the first thing recruiters often look at. This potentially introduces bias and unconscious discrimination. In an environment where diversity, inclusion, and gender equality are so crucial, this is no longer acceptable.
We fynd makes sure it's all about interests, skills, and company culture! Initially, you won't see any contact details, and the profile remains anonymous. Only in the case of a mutual match, you will receive contact information, ensuring bias is eliminated in the initial stage of the application process.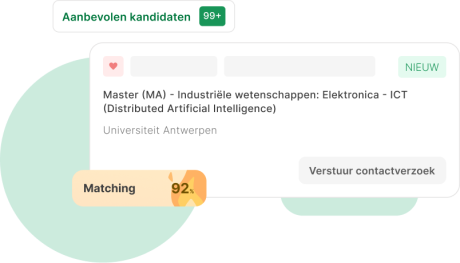 Build brand awareness among interns and young graduates
Attracting new talent as a company is all about presenting the company's mission, vision and culture. With our app, we go beyond the name and logo, providing a complete overview of the company. What does the company do, and how is it structured? What are the training opportunities? How does the application process work? In addition to this, you could also visually represent your company, all to maximize brand awareness and highlight your company!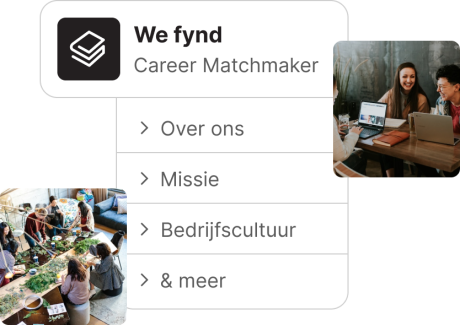 How does it work?
Attract talent with your personalized company profile or directly reach out to the top students to fill your job vacancies. Explore your options at We fynd!
Sending contact requests
Have you found a student who would be a perfect fit for your team? Send them a personalized contact request right away.
Check out interested students
Students can indicate their interest in you through the company profile. You decide whether it's a mutual match or not.
Receive applications
Students can apply to job openings with just one click. You decide whether you want to accept or decline the application.